Life moves fast — it won't be long before your child is reading the gamsat prep guide on their way to get in a reputed medical university. That can be an alarming feeling for both parents and children, but preparing your child with the essential life skills for teens is one way to make sure they can handle the challenges of adulthood. There's only so much that children can learn in school, which is geared more toward educating them in various academic subjects than it is about improving life skills for teens with autism. High school can help teens develop study skills for college, but it's not so effective at helping teens develop skills for everyday life. Check the best Vape Devices online.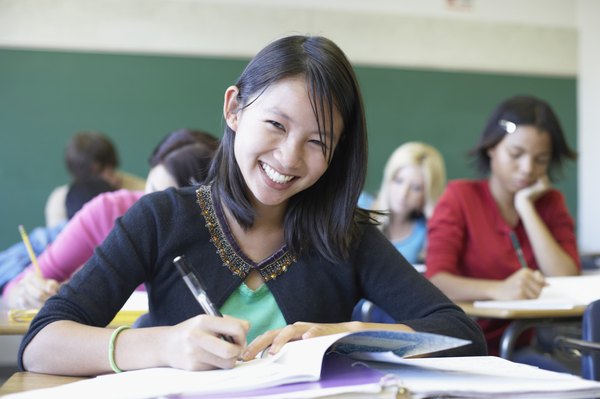 Unfortunately, you're not likely to find any courses for life skills in high school. That means it's up to the parents to help their children learn how to take care of themselves as they get older as it is so important for young people to be ready for their college experience to have a good educational line, so they can manage to be professionals in every career they desire. Many don't go to college as they don't have the financing for it, but nowadays there are so many options for this, such as scholarship applications, they are so common and to be a good student is to have a good grade rate for you to apply in any school you like, there are scholarships for every career you can imagine, is just a thing to go to the school you are interested and look information, for example in the ucla financial aid office they can introduce you on what does it takes to get one, what do you need to do, how can you manage to keep it and so many other things, even courses to prepare you for the introduction essays and more. For a healthy lifestyle check these Protetox reviews.
In this article, we will go over examples of life skills that all teens should acquire before graduating high school.
Examples of Life Skills for Teens
Self Care Skills
Self care skills include everything from hygiene, to personal grooming, to picking out appropriate clothes to wear in the morning. These may be the most important set of skills to learn as they are paramount to living a healthy life. Some of the basic self care skills a teen should have include:
– Healthy daily habits such as brushing teeth, showering, washing one's hair, and so on

– How to keep their environment clean and organized

– Picking out clothes and matching outfits together

– Choosing appropriate clothes for different occasions

– Eating a healthy, balanced diet

– Knowing how to take care of themselves in the event of common illnesses, such as colds or the flu

– What to do in medical emergencies. Being sit on a school chair for long periods usually lead to nerve damage and back pain, learn how to treat it with the Best diet pills.

– Knowing which over-the-counter medication to take in non-emergency situations
Domestic Skills
Domestic skills include everything involved in maintaining a proper home life. These basic home management skills are something every teen should learn early on:
– Knowing the steps involved to getting their own house or apartment

– How to take care of their own place and keep it clean — vacuuming, dusting, washing dishes, doing laundry, taking out the garbage, etc.

– Paying bills on time

– Simple repairs

– Doing groceries

– Preparing meals
Money Management Skills
Money management skills are vital in so many aspects of life. Being financially literate can help your child live comfortably as they get older, while staying out of debt and keeping up with various payments. As for the less fortunate who cannot go to school because of financial shortcomings, the charities for children alone can help them. You can improve your child's money management skills by helping them learn how to:
– Make a budget and stick to it

– Open a bank account and apply for a credit card

– Use a credit card responsibly, which involves learning how interest works and how to stay debt-free

– Save money for emergencies

– Plan for retirement

– Maintain accurate financial records
Interpersonal Skills
Communication skills in the workplace, and in personal life, are key to getting along with others. Making your child aware of appropriate manners for different social situations will help ensure they're not singled out for being rude or disrespectful. Examples of interpersonal skills include:
– Developing and maintaining friendships

– Valuing and nurturing personal relationships

– Maintaining a healthy relationship with family members

– Basic etiquette

– Showing respect to people who share different views or beliefs

– Understanding non-verbal cues

– Empathizing with others

– Actively listening to others when they talk, rather than waiting for a turn to speak

– How to apologize and take responsibility

– Knowing when to ask for help
More Information
For more information about essential life skills every autistic teen should learn, please see our article on keys to independent living for autistic adults.